In OlymPicks, we highlight news, gossip and developments after the Beijing 2022 Winter Olympics and beyond.
---
Olympic venues set to open to public
The capital now has two Olympic Games – Summer Games and Winter Games – to its credit. And while both are finished and dusted off, the venues that hosted their myriad events are now opening, or in the case of a few, soon reopening to the public.
Here is an overview of what is open and what will open soon.
Shougang Park
The massive former steelworks, Shougang, was open to the public as an attraction in itself before the Winter Olympics, but that has changed thanks to the venue hosting the Big Air ski events.
That being said, in addition to being able to climb to the top of the huge ski jump – unfortunately you can't slide down it – there are guides on hand to show you where Eileen Gu landed her double cork 1620, and you can throw a look inside the Beijing 2022 Olympic Organizing Committee Headquarters.
Ice/Water Cube and National Stadium
These two fixtures of the 2008 Summer Olympics saw a new focus in the 2022 Games, with the National Stadium used for the Opening and Closing Ceremonies, and the Water Cube, the swimming and diving venue, renamed "Ice Cube", used for curling. events.
While the Ice/Water Cube is set to reopen to the public in April, possibly serving as a water park and public swimming pool again, it's unclear when the National Stadium will reopen. If there's anything to be said, the stadium had been open for public tours and occasional themed events after 2008, so it will most likely come back to that.
The Ribbon of Ice
This state-of-the-art, wild-looking facility was one of many new venues purpose-built for the Winter Games – as it was used as a venue for speed skating events.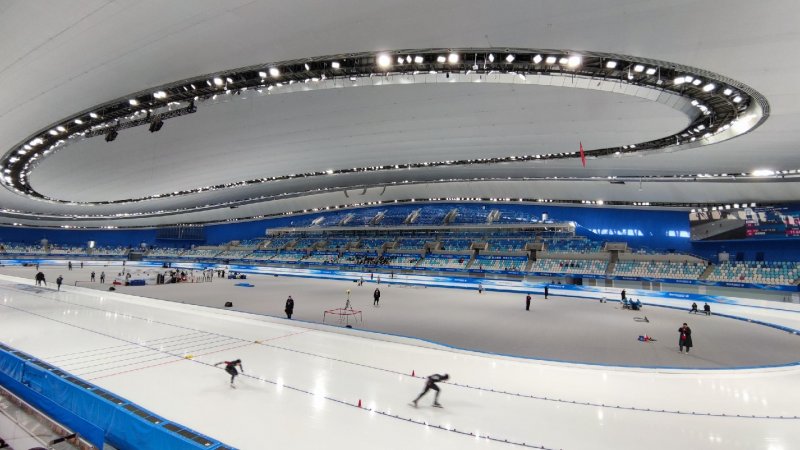 It was announced on March 21 that the Ribbon of Ice would soon be open to the public, but the announcement, released by the 2022 organizing committee, did not specify what would happen there. Rumor has it that it could be used for ice festivals or, perhaps more simply, ice skating.
In Other Olympic News…
Russian women's walking champion Yelena Lashmanova, who broke a gold record for the 20km race at the 2012 London Olympics, has been suspended from competition for two years after learning she had taken prohibited substances. She was also stripped of her gold medal. Another Russian speed walker, Olga Kaniskina, who won silver in the same event, was stripped of her medal after a retest of samples from 2015.
Who took the gold and the silver? The China team, of course. Chenyang Shijie, who originally won bronze, now won gold, while fellow Olympian Liu Hong received silver.
READ: OlymPicks: China tops Paralympic medal table, Eileen Gu spotted in Taikooli
Images: Christian Lue and Hong Jiang (via Unsplash), china.org.cn, news.cgtn.com,