[ad_1]
Shirley Robertson dives into British Sailing's Olympic medal factory
by Shirley Robertson Oct 5 22:56 UTC
October 6, 2021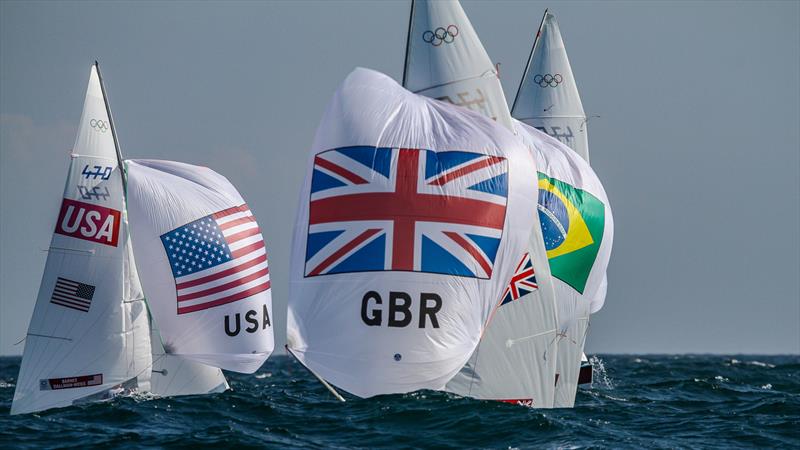 Tokyo2020 – Day 4 – July 28 – Enoshima, Japan. Women 470 © Richard Gladwell – Sail-World.com / nz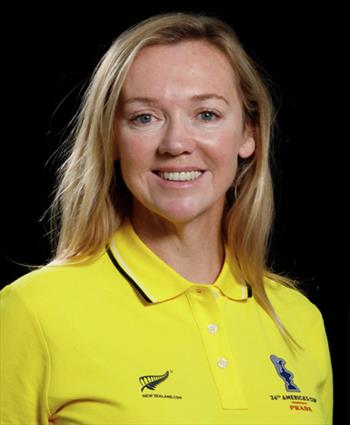 Shirley Robertson – UK – Sailing Expert – On the water © America's Cup Media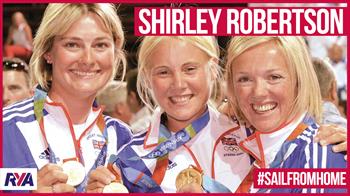 #SailFromHome with Shirley Robertson © RYA
In this month's edition of the podcast, Shirley Robertson chats with a host of Olympic sailing stars as she delves into the UK sailing world and asks why the team has become such a dominant force in sailing. Olympic sailing.
Robertson, a former member of Team GB herself of course, a four-time Olympian and two-time Olympic gold medalist, chats with three of Team GB's gold medalists at Tokyo 2020, discussing their own personal journey to victory, but also immersing himself in life as a member of the most successful Olympic sailing team of all time. She also chats with the team's chief performance officer, Mark Robinson, she discusses the rigors of back-to-back Olympic campaigns with Team GB's Luke Patience, and she gets the outside perspective from Paul Cayard of US Sailing.
Kicking off the podcast, Robertson chats with the woman who won gold in the 470 class in Tokyo and made her the most successful Olympic sailor of all time – 470 British helm Hannah Mills.
"At the Games there are so many distractions, there is a bit of a circus because it's the Olympics … nerves are fine, it means you care, that's a good thing … this is just part of you for that experience, and being able to come to terms with all of those things that you can't control … while all that is going on in the background is the difference between success and success. failure at the Games. "
Mills and his crew Eilidh Mcintyre were one of the three gold medal winning teams of the British Sailing Team in Tokyo. In the second part of the podcast, Robertson chats with 49er-class male crew Stu Bithell and she chats with Finnish gold medalist Giles Scott.
Bithell and Scott both delighted British sailing fans with the way they won medals, both managing to win gold medals that seemed to disappear in two of the closest medal races in recent memory. Bithell and barre Dylan Fletcher pulled just enough speed from their 49er to put points between them and New Zealand gold medal favorites Burling and Tuke, while Giles Scott recovered to the medal position of 'gold during the very last stage of his medal race after a nerve twenty minutes of navigation which saw the reigning Finnish gold medalist relaunch his race …:
"The only way for me to really mess things up and slip off the podium was if I was disqualified and Josh (Junior) won the race. So this is your doomsday scenario you need to talk about… so the conclusion to that was if there is a chance that you are over the line you come back and of course in this race there was an individual recall flag … as soon as the flag was raised I would come home there had nothing going through my head … and from there it was a scramble to try and get back into the race. "
In addition to the gold medalists, Robertson's look at the Olympic campaign with Luke Patience, fifth in 470, is a fascinating and moving listening. A three-time Olympian, Patience started his career with a silver medal in London, but after two consecutive fifth places in Rio and Tokyo, is both honest and sincere in his description of the pain that constant Olympic pressure can bring. It's a moving testimony from one of British Sailing's most eloquent athletes.
This edition of the podcast is in two parts and can be listened to through the podcast page of Shirley's website at www.shirleyrobertson.com/podcast or through popular podcast outlets including Apple Podcasts, Spotify , Google Podcast and aCast.
Part 1:
Part 2:
The podcast is produced and written by Tim Butt – for more information please contact
[ad_2]